"Anything" Third Day
Just the page where I want to dump the stuff to share that doesn't fit anywhere else. :)

Added in the wee hours of 11/22/08: Third Day's performance from the Music ReBuilds internet broadcast. Runs about a half hour, converted from
the flv stream to mp4. (133mb). I've got David and Tai's interview as well, but it's not converted yet.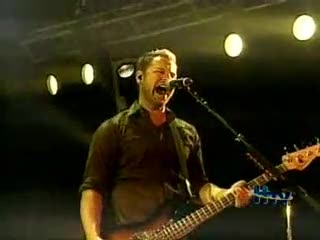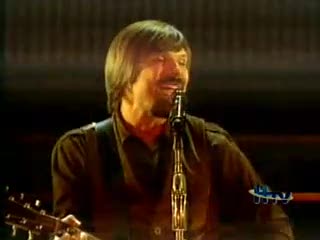 Added 11/21/08:
3D's performance of "Revelation" on the Late Late Show with Craig Ferguson in WMV format (14.5MB).
(This was recorded in wide screen, so be sure to set your player software to the widescreen 16:9 aspect ratio so they don't look skinny and squished.)
Pulled the mp3 file from this too (3.31MB)...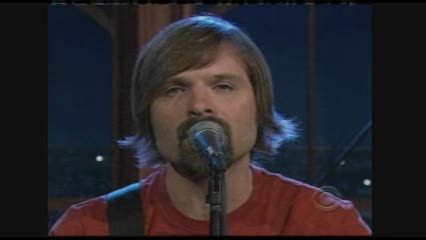 For those with a little more hard drive space or a speedier internet connection, I also ripped it as a full screen mpg2 file from the DVD I recorded it to last night.
(Again, definitely change the aspect ratio to 16:9 or at this size they really WILL look squishy. :) ) (135MB)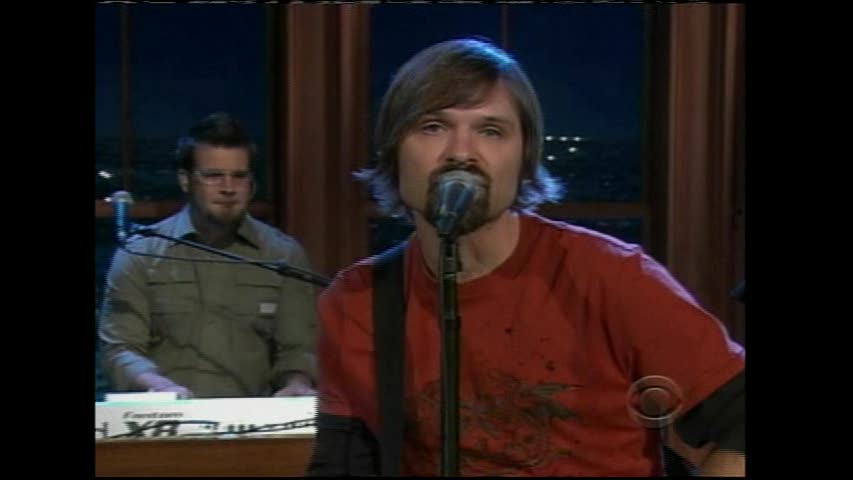 =======================================================================
And so as not to forget about the Leno performance from several months back, which I posted the links to on the 3D boards but not here,
I've uploaded a full size wide screen AVI file (nearly a GB total) of their performance to Rapid Share (it would have taken too much server space to store here),
split into eight easy to manage 100MB chunks in the RAR compression format; just download the pieces, unrar it with WinRAR, and off you go.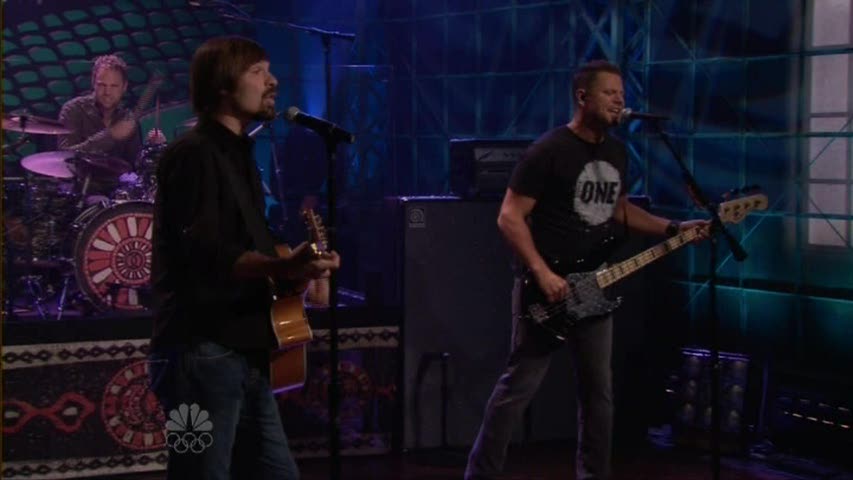 Here be the links...

http://rapidshare.com/files/134233316/3d_on_Leno.part01.rar
http://rapidshare.com/files/134237614/3d_on_Leno.part02.rar
http://rapidshare.com/files/134241955/3d_on_Leno.part03.rar
http://rapidshare.com/files/134246838/3d_on_Leno.part04.rar
http://rapidshare.com/files/134252220/3d_on_Leno.part05.rar
http://rapidshare.com/files/134257665/3d_on_Leno.part06.rar
http://rapidshare.com/files/134264134/3d_on_Leno.part07.rar
http://rapidshare.com/files/134270199/3d_on_Leno.part08.rar
If anyone needs help with how to download or extract them, or if you'd like it done in a different, smaller file format, just holler and I'll try to upload it a different way.
I uploaded an mp3 of the performance as well. http://rapidshare.com/files/134035097/3d_on_Leno.mp3 (no unrarring needed).



Added 06/25/07 Third Day's Harvest Crusade performance. 86.3MB in WMV format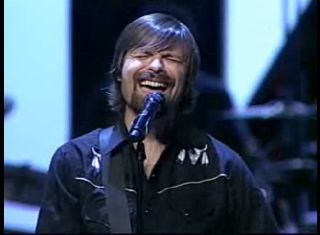 Added 12/3/06: The Sims 2 just LOVE Third Day. And in some cases ARE Third Day. :D
What happens when the guys in 3D are dropped into the wacky world of TS2.
Photos, clips, and boring commentary are here.

Added 12/3/06: And the Yahoo video that was the inspiration for the new Sims page above.
Sims2 music video: 3D's "Rockstar"
I thought it was pretty impressive!

Added 4/29/06: Two clips from the GMAs that finally aired here in Raleigh on ABC this afternoon
Mac (along with Mark Hall, David Crowder, and Jeremy Camp) as part of the Steven Curtis Chapman tribute (36MB):
And the Third Day performance of Cry Out To Jesus (20.8MB):
Here's the audio from both clips in mp3 format:
GMA_SCC_Tribute.mp3 (11.6mb)
GMA_3D_COTJ.mp3 (8.46mb)

Added 4/16/06: Happy Easter! Mac Powell's scripture readings with Third Day songs in between, broadcast online from PowerFM in Dallas.
The finished mp3 file was over 70MB (it runs about 42 minutes) in size so I streamed it, Real Media style...

Added 1/31/06: Found en route to looking up other things:
Three ancient Third Day audio files that I found stashed on the first CDR I ever burned, so these must be from around 1997 or something like that.
I have NO idea where I found them initially, but they've apparently been in hibernation for a fairly long while if I forgot I even had them. :)

Added 1/17/06:
The online Third Day chat, in Real Audio streaming format

Added 11/18/05:
HISRadioRTP Brad/David Interview 11/18/05

Free counters provided by Andale.